The idea for this event came from a prayer-leader in CA that I'd never met, Dai Sup Han of Prayer Surge Now! He wanted Keith's friends, John Dawson, Loren and Darlene Cunningham, and me to take part. It seemed impossible but I realized God was in it as it began to fall together almost miraculously.
Pray • Worship • Reignite
Wednesday, July 28, 2010 6:30 PM CST
"Remembering the Life of Jesus in Keith Green"
LIVE web-stream Event at KeithGreen.com
During Keith's seven years of following Jesus, he made a powerful impact still strongly felt today. Was he perfect? Of course not… But, his willingness to "go for it with God" and "obey no matter the cost" left a treasure of music and messages -- that are needed now more than ever.
Please Help Get the Word Out
Keith would like nothing better than to know that today his voice might help fill your churches, training centers, missions bases, works of justice and mercy, Bible Studies, Youth Groups, and prayer rooms, etc.
We are using this day as a "divine excuse" for the Lord to grip the hearts of believers of all ages, everywhere, in all denominations. And hopefully bring many prodigals home too.
This is not an event to promote a ministry or to ask for money. It's not about LDM …or me. Honestly it's not "really" about Keith either – except to remember the challenging and worshipful messages he preached and put into music.
We want it to motivate, challenge and inspire all who watch to a deeper walk with Jesus, giving a time of personal response at the end.
Will You Help Us Spread the Word?
Click on the banner link above and your team can download banners, flyers, Facebook info, a Facebook profile picture, and more. We also have a short video here, (with never seen footage of Keith preaching and singing Oh Lord You're Beautiful). This video can be posted on anyone's blog, website, or social networking site, etc.
Host Event on YOUR site or Blog
We'd love to have many places playing the LIVE event so it will bless ! We'd love to see this bless your ministry, and those who follow your websites and blogs, etc. You could also host a meeting at your church or home and invite friends.
It's on a Wednesday Night
Host a Gathering at Your Church, Youth Group or Home
Make it a personal or community event. Invite your friends to watch together and pray and talk after!! Please note that it will view LIVE at 6:30 PM CST, so make sure and check when that is for YOUR time zone. (You can click here for US and International times for LIVE viewing.)
I would love to hear your thoughts, ideas and I also appreciate your prayers,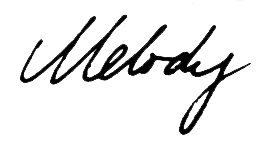 PS Feel free to pass this email on to as many as you like.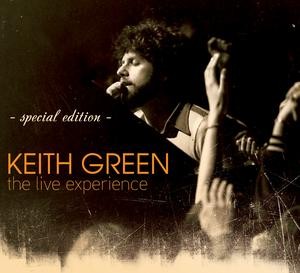 NO COMPROMISE book and LIVE EXPERIENCE Special Edition CD/DVD
(Retails separately for $35!)
Get ready to have your heart challenged!
"Last night when I finished No Compromise, I surrendered "EVERYTHING" to the Lord and told Him I was His for whatever He wanted me for!"
- Hannah
Keith Green 28|28|28 was a Great Surprise!
But LDM needs some extra funding to pull it off
We could use your help now…

We believe the Lord will use 28|28|28 to powerfully change lives around the world! But we don't have extra funds to cover the cost of new web designs, promotion, extra hours of work, planning, travel, etc. We're willing to go the distance at a personal cost, but we really do need your help to make it all it can be.
Many don't realize we operate on a shoestring budget -- with a small staff who often volunteer many hours beyond their compensation. A gift of any size will be a huge blessing. We really can't do this alone.
Thank you for giving what you can...Melody